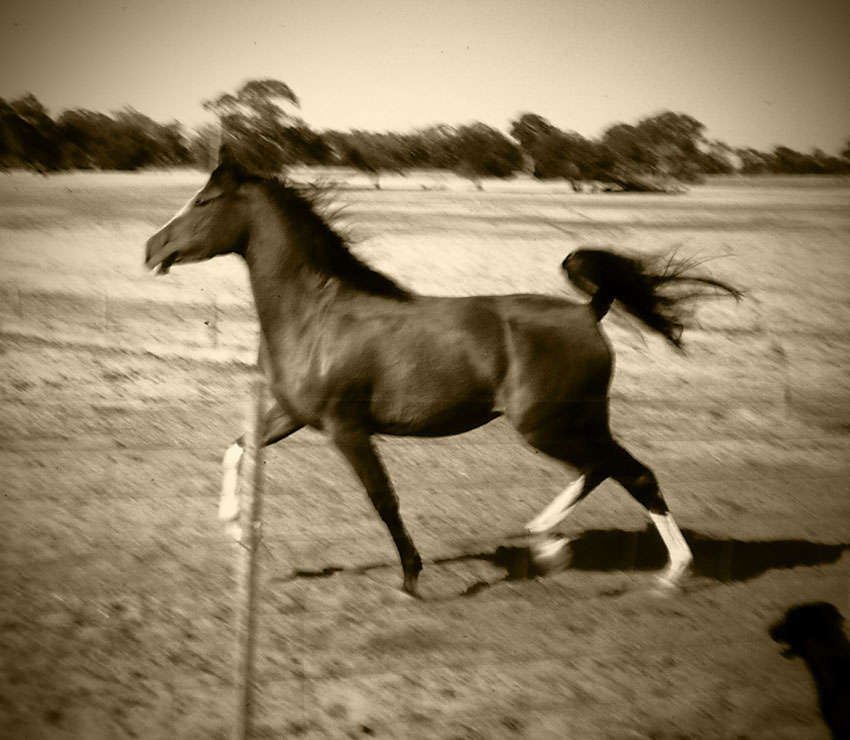 Gender: Female
DOB: 8 October 1971
Bay
Owner: Marbling Arabians
Breeder: Fenwick Stud Pty Ltd.
NAIAD (AU) F1348
History and Reference.
Naiad by Sindh S180 and out of Nejmet es Subh F88 who in turn was out of - Nasifa F87 out of - Nuralina BF208 out of - Nasira BF13158 out of - Nasra BF11833 – out of Nefisa BF15020.
Naiad was a mare Mrs Nola Cameron quietly held in high regard, as was her Dam line. She was a war mare, a horseman's horse as are many of her numerous descendants. Treat this family with respect and regard then you will have a supreme athlete, the ultimate friend, if not buy a good brand of gravel rash cream (as a very young and exuberant Lynne found out!). Mrs Cameron told the story of Naiad when she was paddocked with the family's Thoroughbred mares. The thoroughbreds would go for a galop and there was Naiad, tail high. Until they started to leave her behind, then she would flatten out and pass like they were moving in slow motion. At Mattilda we are carefully preserving all the wonderful attributes of this family of Arabians.
Sindh (GB)

Silver Vanity (GB)

Oran (GB)

Silver Gilt (GB)

Silfina (GB)

Indian Gold (GB)

Sharfina (GB)

Nejmet Es Subh

Rakib (GB)

Nax (GB)

Rythama (GB)

Nasifa

Indian Light (GB)

Nuralina (GB) -