The Artistry of Linebreeding.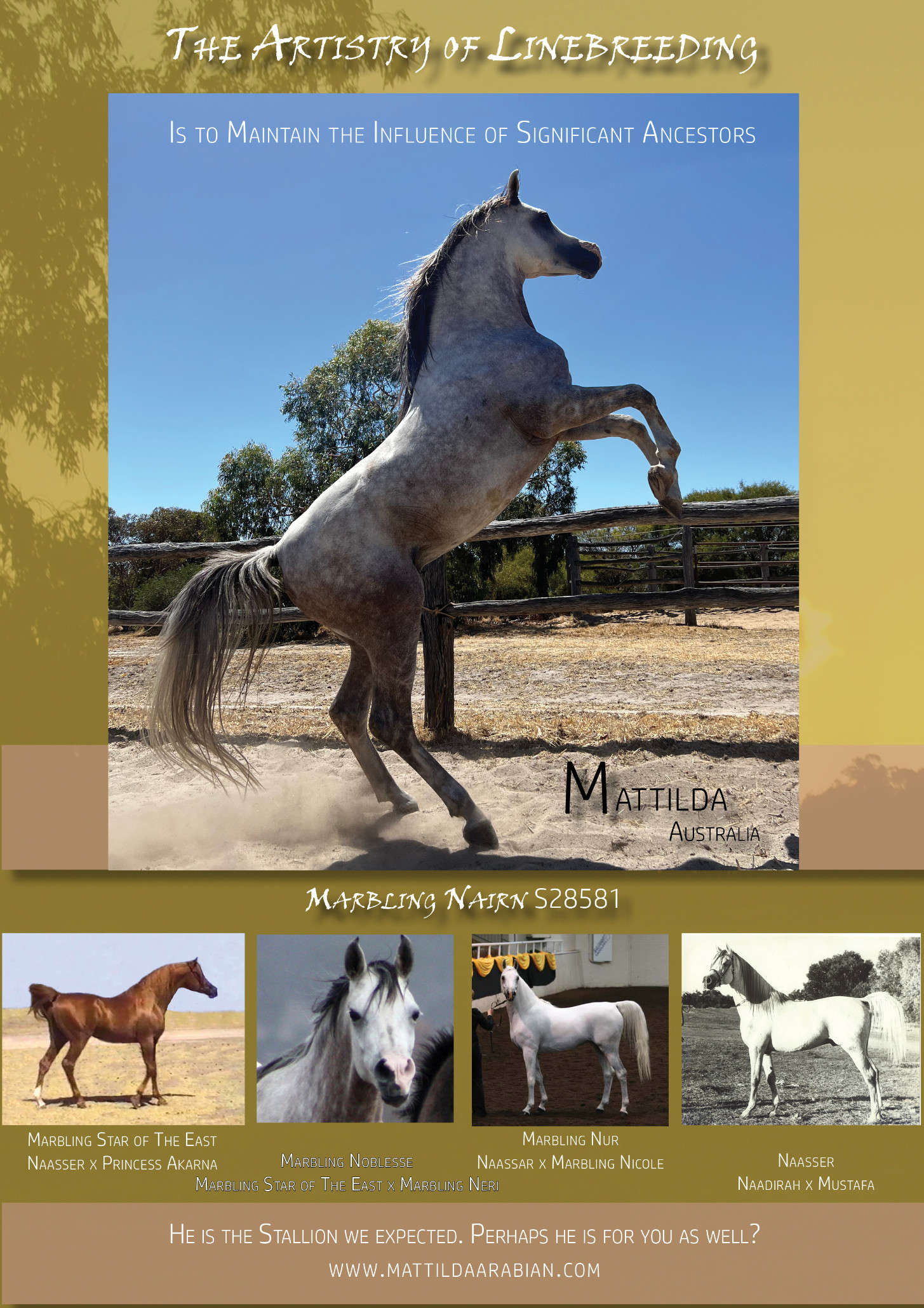 Beautiful Nairn, that is Marbling Nairn the last portion of the tapestry woven by Mrs Nola Cameron the artist of Marbling Arabians incredible linebreeding program.
A simple explanation into linebreeding, 'Is to maintain the influence of significant ancestors', and just who are the significant ancestors in Marbling Nairn's pedigree?
Up close the sire is Marbling Nur by Naasser (Mustafa by Hadban Enzahi x Naadirah by Aswan) who's ancestry truly is both Australian and globally celebrated.
The dam line is artistry at its finest, the first dam being Marbling Noblesse ( Marbling Star of the East x Marbling Neri), intertwining the two major Marbling mare families to bring about the most beautiful and talented combination.
As mentioned, Marbling Nairn is the last piece of the puzzle to maintain the Stallion effectiveness of our breeding program, but for a generation or two we are unable to use his rich heritage, so we look to you.
He is the Stallion we expected. Perhaps he is for you as well?
Related horses