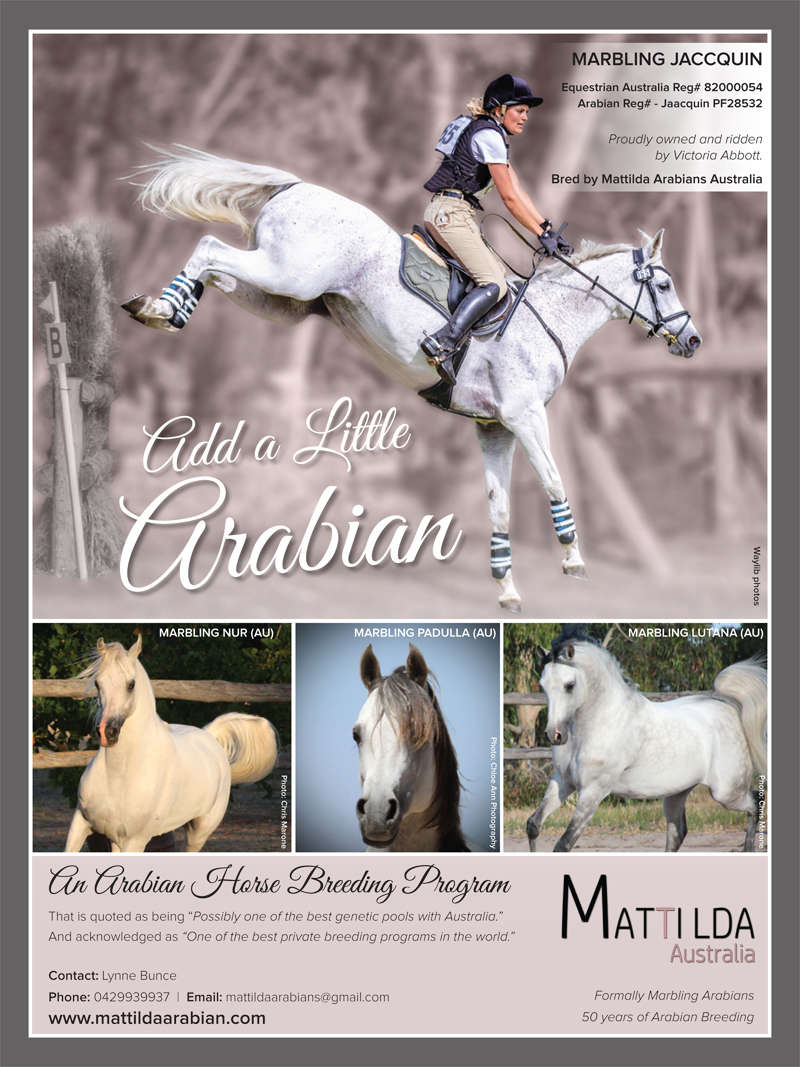 Mattilda's advert in the Hoofbeats 2020 Stallion and Stud Directory is now available online page 11, featuring the Arabian derivative mare Jaacquin and her rider/owner Miss Victoria Abbott.
As we know, the Arabian horse has been used throughout history for the improvement and refinement of other breeds of horses.
Jaacquin's photo displays all the attributes selected and bred for at Mattilda Arabians. Although her pedigree includes the Thoroughbred breed of horse and Trakhener breed her Arabian genes shine through.
You cannot miss the athleticism, refinement and pure joy radiating from Jaacquin as she negotiates the cross-country jump keeping her young rider safe and confident in her ride line.
And our message to those wanting that once in a lifetime horse? 'Add a little Arabian.'
https://issuu.com/hoofbeats.com/docs/2020_hoofbeats_stallion___stud_directory?fr=sNGUwNjIwNTg2NzM
Related horses