Marbling Picolo G27059 - #mattildaarabiansloyaltyprogram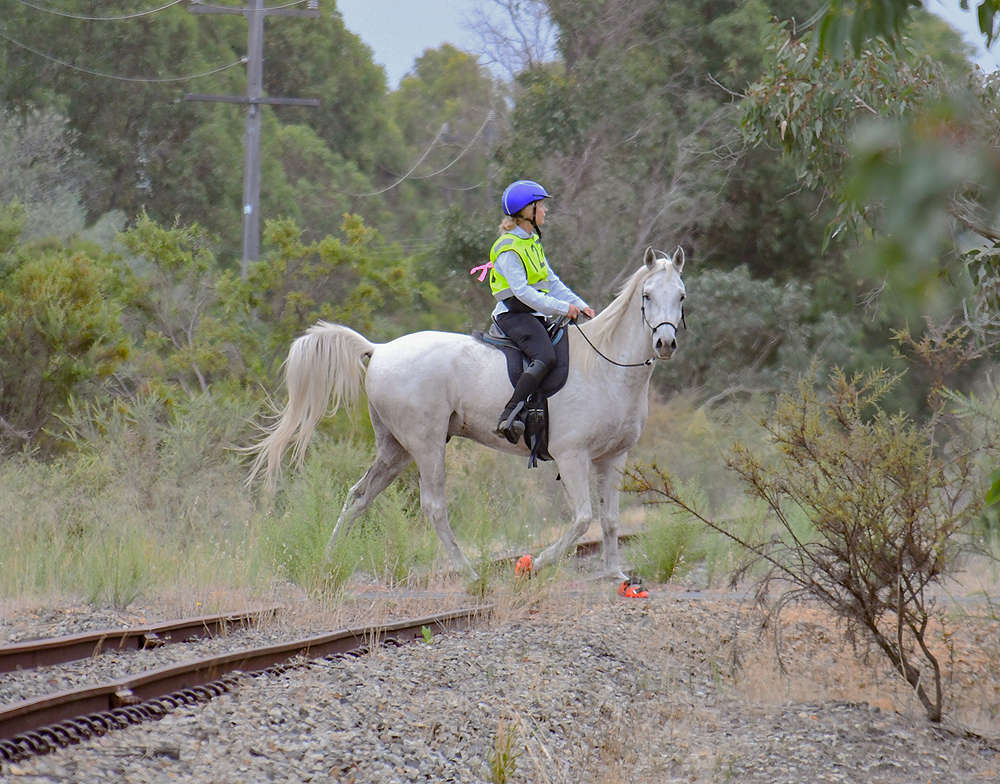 Marbling Picolo G27059 - #mattildaarabiansloyaltyprogram
According to Marbling Picolo's owner Lise Holt, Picolo is "a beautiful horse with a fabulous calm temper and quiet cheeky personality".
Marbling Picolo (Ralvon Pilot x Marbling Penelope) is at the beginning of that lifelong endurance trail, competing and completing the 20km introductory ride at the 2021 WAERA Easter Marathon.
Lisa commented that Picolo "was brilliant once he settled, returning to his calm forward self, riding lose reins, while sorting out the environment and keeping tempo".
Marbling Picolo's dam, Marbling Penelope was one of my most favoured mares. Her beautiful daughter Marbling Nema by Marbling Nemo and her son Marbling Padula continue the genetic journey at Mattilda Arabians. This is an incredibly significant family, it seems that most of the descendants of Marbling Penelope's dam Sarai (Shermoon x Regale) have inherited a very low resting heart rate, something we observe with great interest.
Thank you, Lise, for keeping us informed of yours and Picolo's adventures, they bring such pleasure!
Photo credit - Down Under Images.
#mattildaarabiansloyaltyprogram
Related horses
Related breedings