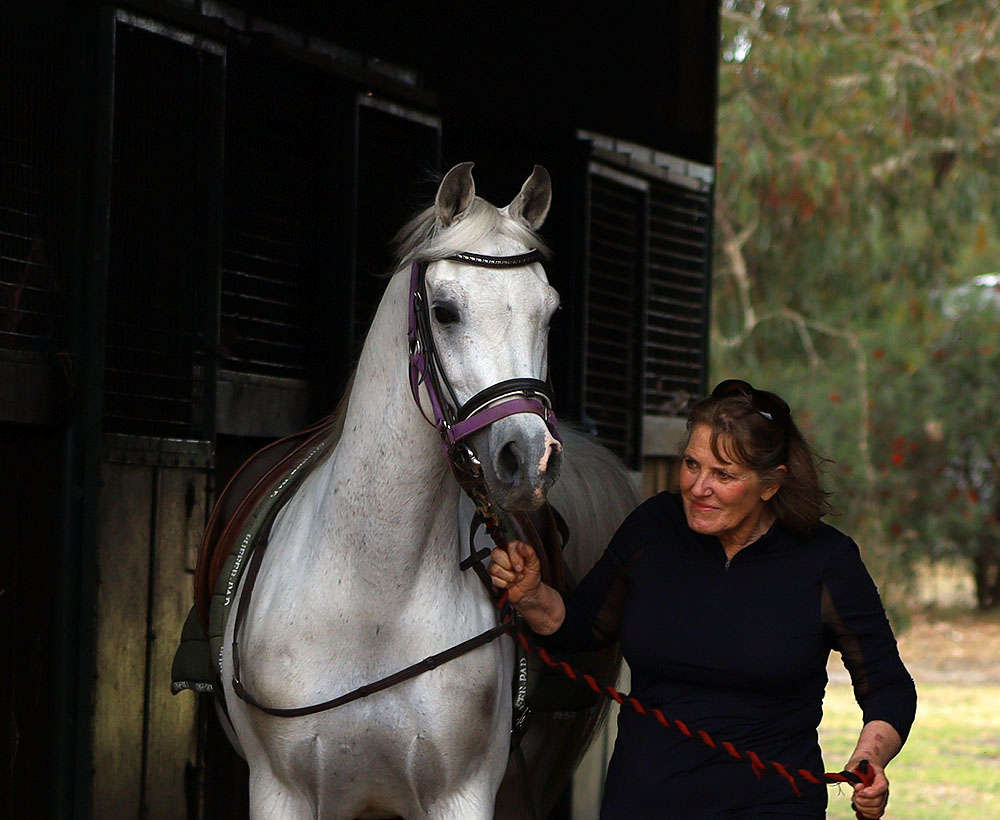 Gender: Male
DOB: 22 September 2004
Grey
Owner: Mattilda Arabians
Breeder: Mrs Nola Cameron
MARBLING LUTANA (AU) S24113
Marbling Lutana has a powerhouse pedigree, carefully constructed to create a stallion with optimum prepotency. At a distance, the giants of Crabbet and Egyptian breeding, Skowronek and Nazeer, contribute multiple lines on both sides of the pedigree. Closer up Mustafa and Silver Fire contribute their potent gene pools, in what is a proven combination. Hawley Arabians foundation mare Naadirah adds to the mix. All of these horses are recognized Arabian beauties of type and substance whose sheer quality transcends the ages.
Marbling Lutana by Marbling Nafara [Naasser/Marbling Naomi] from Marbling Priscilla [Naasser/Sarai] has tested clear of LFS, CA and SCIDS and has an average resting heart rate of 22bpm. He is standing at Public Stud within Australia via Frozen Semen in 2021.
Please contact us for further information and breeding contracts.
Mustafa (DE)

Hadban Enzahi (EG)

Masarrah (DE)

Naadirah (GB)

Aswan (EG)

Napraslina (RU)

Shermoon

Kassida

Mustafa (DE)

Hadban Enzahi (EG)

Masarrah (DE)

Naadirah (GB)

Aswan (EG)

Napraslina (RU)

Shermoon

Silver Moonlight (EXP US) (GB)

Sherees

Regale

Fabulous

Renita